Cumberland Fire District - Probationary Firefighter
This job is currently closed. Please check our
Current Jobs
.
---
Job Prerequisites
---
Job Announcement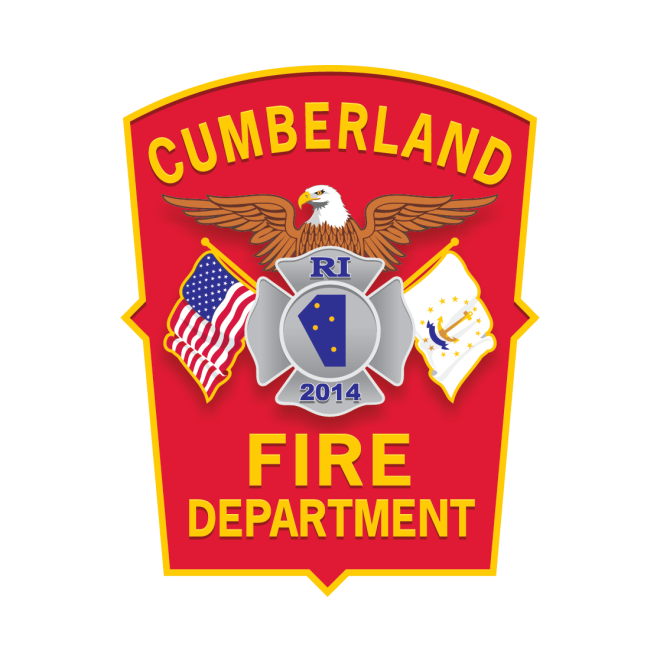 PROBATIONARY FIREFIGHTER
ALL APPLICATIONS ARE DUE BY Friday June 02, 2023 @ 11:59pm
APPLICATION REQUIREMENTS:
Proof of Successfully passing the Rhode Island Fire Chiefs Written Exam
US Citizen or US-INS qualified for employment
Minimum age 18.
Possess a high school diploma or GED certificate
Proof of successfully completing the Rhode Island Fire Chief's Physical Performance Assessment within the past year.
Possess a valid and active driver's license. Must remain valid throughout application process.
Possess a valid and active Rhode Island Emergency Medical Technician Basic License. Must remain valid throughout application process.
American Heart Association BLS Healthcare Provider Certification. Must remain valid throughout application process.
APPLICATION DOCUMENTATION REQUIRED:
A photocopy of the following documents MUST be submitted with your application:
Birth certificate or US Passport or Naturalization Papers.
Active and valid Motor Vehicle Operator's License.
Active and Valid EMT-Basic or higher.
Rhode Island Fire Chiefs Written Test Certificate Issued by Rhode Island Fire Chiefs Association.
Rhode Island Firefighter Physical Performance Testing Certificate issued by the Rhode Island Association of Fire Chiefs within the past year.
Driver's license check (obtained within 90 days prior to application)
High school diploma or GED certificate
ADDITIONAL MINIMUM REQUIREMENTS DUE UPON CONDITIONAL OFFER OF EMPLOYMENT
Successful completion of a Federal and State background investigation.
Successful completion of medical exam.
Successful completion of drug screening.
Successful completion of psychological evaluation.
Successful completion of the Rhode Island Fire Academy.
Successful completion EMT-CARDIAC OR HIGHER ( Within first year of employment)
REASONS FOR DISQUALIFICATION
Untruthfulness or the omission of information on any application, interview or paperwork associated with the hiring process
Failure to meet the minimum requirements.
Dishonorable discharge from any military service (less than honorable discharges will be reviewed on a case-by-case basis)
Incarceration for the conviction of a misdemeanor offense
A conviction of any of the following:

Any felony or crime of moral turpitude
A domestic violence related offense including any misdemeanor offense against a domestic partner, spouse, child, or parent
Driving while under the influence of alcohol or drugs, eluding police, drag racing or reckless driving, or criminal leaving the scene of an accident; within the last five years
The sale, distribution, or possession of illegal drugs
MERIT POINTS ELIGIBILITY
Proof of Residence in the Town of Cumberland. 5 points
Proof (valid DD214) of Honorable Discharge from the Armed Forces. 5 POINTS
APPLICATION AND SELECTION PROCESS
Written application with required documents submitted.
Written examination held. A minimum score of 70% is required for to move onto the next step.
The candidates with the top (10) ten scores will have an oral interview.
The candidates written and oral scores will be averaged. Merit points will be added to the averaged score. A minimum score of 70 is necessary to be placed on the eligibility list. Eligibility list candidates are ranked by score.
WRITTEN EXAMINATION INFORMATION
Rhode Island Fire Chief's Association - Firefighter Written Exam
ESSENTIAL JOB FUNCTIONS
Consistent with NFPA 1582 and Cumberland Fire Department Policies and Procedures.
While wearing personal protective ensembles and self-contained breathing apparatus (SCBA), performing firefighting tasks (e.g., hose line operations, extensive crawling, lifting and carrying heavy objects, ventilating roofs or walls using power or hand tools, forcible entry), rescue operations, and other emergency response actions under stressful conditions including working in extremely hot or cold environments for prolonged time periods
Wearing an SCBA, which includes a demand valve–type positive-pressure face piece or HEPA filter masks, which requires the ability to tolerate increased respiratory workloads
Exposure to toxic fumes, irritants, particulates, biological (infectious) and non-biological hazards, and/or heated gases, despite the use of personal protective ensembles and SCBA
Climbing six or more flights of stairs while wearing a fire protective ensemble, including SCBA, weighing at least 50 lb. (22.6 kg) or more and carrying equipment/tools weighing an additional 20 to 40 lb. (9 to 18 kg)
Wearing a fire protective ensemble, including SCBA, that is encapsulating and insulated, which will result in significant fluid loss that frequently progresses to clinical dehydration and can elevate core temperature to levels exceeding 102.2°F (39°C)
While wearing personal protective ensembles and SCBA, searching, finding, and rescue-dragging or carrying victims ranging from newborns to adults weighing over 200 lb. (90 kg) to safety despite hazardous conditions and low visibility
While wearing personal protective ensembles and SCBA, advancing water-filled hose lines up to 2 ½ inch (65 mm) in diameter from fire apparatus to occupancy [approximately 150 ft (50 m)], which can involve negotiating multiple flights of stairs, ladders, and other obstacles
While wearing personal protective ensembles and SCBA, climbing ladders, operating from heights, walking or crawling in the dark along narrow and uneven surfaces that might be wet or icy, and operating in proximity to electrical power lines or other hazards
Unpredictable emergency requirements for prolonged periods of extreme physical exertion without benefit of warm-up, scheduled rest periods, meals, access to medication(s), or hydration
Operating fire apparatus or other vehicles in an emergency mode
Critical, time-sensitive, complex problem solving during physical exertion in stressful, hazardous environments, including hot, dark, tightly enclosed spaces, that is further aggravated by fatigue, flashing lights, sirens, and other distractions
Ability to communicate (give and comprehend verbal orders) while wearing personal protective ensembles and SCBA under conditions of high background noise, poor visibility, and drenching from hose lines and/or fixed protection systems (sprinklers)
Functioning as an integral component of a team, where sudden incapacitation of a member can result in mission failure or in risk of injury or death to civilians or other team members
Perform all of the functions of an Emergency Medical Technician Cardiac Level in line with the Rhode Island Department of Health Protocols, rules, regulations and General Orders.
The Cumberland Fire District is an Equal Opportunity Employer.
Please direct questions regarding this position to info@cumberlandfire.org
Jobs close at 11:59 PM (Eastern) on the deadline date specified, or when the position capacity has been met, or unless otherwise specified in the announcement. If the deadline date is not specified in the announcement, the agency has sole discretion on setting the deadline and jobs may close without notice. It is the applicant's responsibility to thoroughly read and understand the deadline requirements and capacity limits as outlined by the agency.

Applicants are responsible for checking their email and logging into their PoliceApp, PublicSafetyApp, FireFighterApp or EmployementApp account to monitor for emails, scheduling and process updates.