Naugatuck Fire Department
---
Mission:
The Naugatuck Fire Department will assist when called upon and serve our community with pride, integrity, and honor.
Services provided to the community include, but are not limited to:
Fire suppression
Rescue
Fire prevention, inspection, and education
Fire investigation
The timely delivery of these services contributes to the improvement of the quality of life in the Borough of Naugatuck.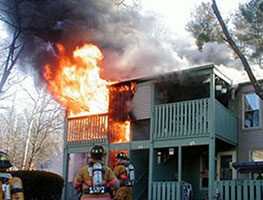 The Naugatuck Fire Department (NFD) serves over 31,000 residents over an area of approximately sixteen square miles. Consisting of 41 members, the department currently has suppression, fire marshal, mechanics, dispatch, administrative, and training divisions.
The Board of Fire Commissioners oversees operations of the NFD. All department members, with the exception of the chief and deputy chief, are represented by I.A.F.F. Local 1219.
The NFD operates out of two stations and staffs four shifts working a 24 hour on / 72 hour off schedule. Each shift consists of a captain, four fire fighters, and a dispatcher working out of fire headquarters on Maple Street and a lieutenant and two fire fighters at the East Side Station on May Street.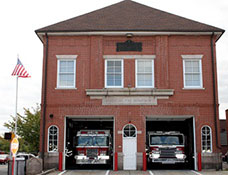 Administrative staff consists of the chief, deputy chief and 2nd assistant chief. The chiefs work weekdays and respond off duty as needed. The fire marshal's office is responsible for fire safety inspections, fire investigations, and plan review.
The NFD responds to approximately 1300 incidents per year. We do not provide emergency medical service (EMS) and have no plans to in the foreseeable future. Specialized services include trench, confined space, vehicle, rope, and ice rescue.