North Kingstown - Firefighter/Rescue Person EMT-C
---
Job Prerequisites
---
Job Announcement
TOWN OF NORTH KINGSTOWN
EMPLOYMENT OPPORTUNITY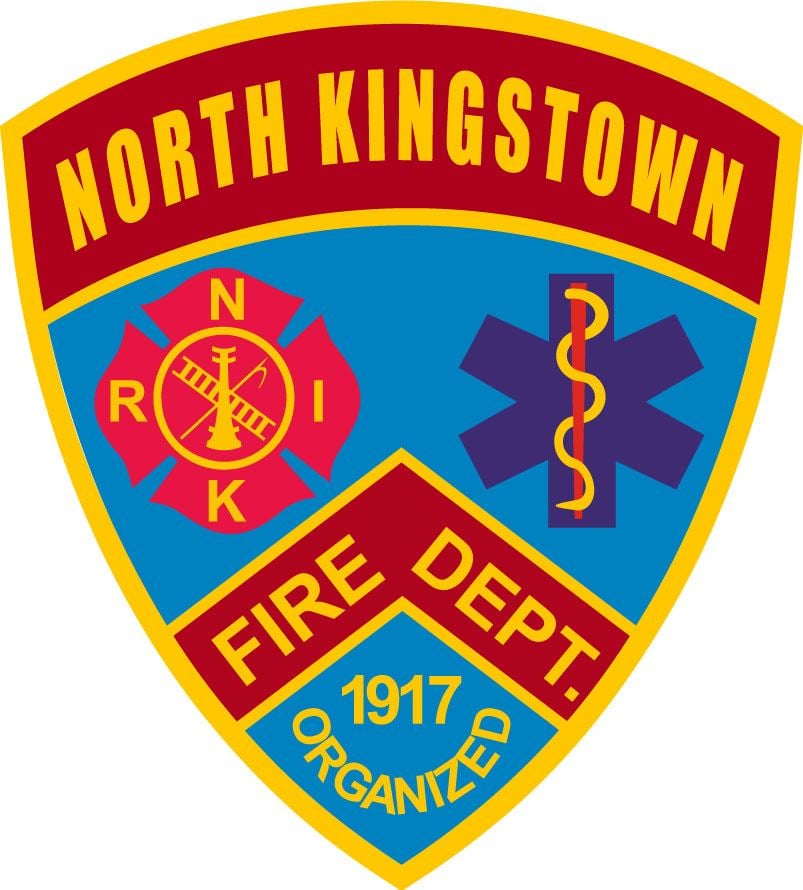 Applications are now being accepted by the Town of North Kingstown, RI for the following position:
FIREFIGHTER/RESCUEPERSON EMT-C
FIRE DEPARTMENT
QUALIFICATIONS
High School Diploma or GED Equivalent
18 years of age or older
Valid Driver's License
Reside within 25-mile radius of Station 1/8150 Post Road
Valid RIAFC Entry Level Fire Fighter Written Exam at the closing of applications
Valid RI EMT-C license at the time of employment
Valid RIAFC PPA at the time of employment
SALARY
$19.68 per hour (Trainee), $24.04 per hour (Firefighter/EMTC)
BENEFITS
Vacation and sick leave, medical plan, retirement plan, life insurance, uniform allowance.
WORK SCHEDULE
Full time employment. Schedule based on an average annual workweek of 42 hours. The schedule is based on an 8-day cycle consisting of working 1 day (24 hours), 2 days off (48 hours), working 1 day (24 hours), followed by 4 days off (96 hours).
ESSENTIAL JOB FUNCTIONS
Provide for the protection of life and property, through the efficient and effective delivery of emergency and non-emergency services.
Responsible under direct supervision of superior officers. Expected to perform a full range of duties of a firefighter and emergency medical technician.
Duties may include, but are not limited to the following:
Operate Fire Department Apparatus.
Respond to fire with a fire company, enter burning buildings with hose lines, operate nozzles, and extinguish the fire as directed.
Operate hand fire extinguishers, fog nozzles, and similar equipment in extinguishing fires; raise, lower, and climb ladders; and ventilate burning buildings to carry off smoke and gases.
Rescue persons from danger and administer medical aid as necessary.
Respond to Emergency Medical incidents with rescue and provide medical aid associated RI Statewide Emergency Medical Services Protocols as an EMT-Cardiac.
Perform salvage operations such as throwing covers, evacuating water, removing debris, and performing general cleanup at the fire scene.
Perform routine housekeeping duties at a fire station, such as mowing grass, making beds, cleaning walls, washing windows, and sweeping floors.
Attend in-service training sessions to learn firefighting strategies and tactics, equipment operation, medical aid, and street and hydrant locations.
Perform related duties as assigned.
CONDITIONS OF EMPLOYMENT
Must pass a swim test (prior to hire).
Must pass a Police Department criminal background investigation, including fingerprinting (prior to hire).
Must pass a drug screening test (prior to hire).
Must pass a pre-employment physical (prior to hire).
Must have a valid RI EMT-C license or higher.
Must have a valid RIAFC PPA
Must pass RIFA Firefighter I & I, HAZMAT Operations Certification paid for by the town of North Kingstown.
Must pass structured training program and on-the-job training program overseen by Fire Department Supervisors.
Must show competency and pass a probation period.
Application process will include, but is not limited to, swim test, oral interview, pre-employment physical, drug screening, and extensive background check.
Point of Contact: Battalion Chief John Linacre jlinacre@northkingstown.org
APPLICATION
All applications must be filed only at FirefighterApp.com. Applications will not be considered after the closing deadline of 11:59 PM, May 24, 2023.
Equal Opportunity Employer
The Town of North Kingstown believes that all persons are entitled to equal employment opportunity. The town will not discriminate or tolerate discrimination against any employee or applicant because of race, color, creed, religion, genetic information, sex, sexual orientation, national origin, age, status with regard to public assistance, marital or veteran status, disability or any other characteristic protected by local, state, or federal law. Equal employment opportunity will be extended to all persons in all aspects of the employer-employee relationship, including recruitment, hiring, training, promotion, transfer, discipline, layoff, recall and termination. Disabled applicants may request any reasonable accommodation needed to enable them to complete the application process.
Please direct questions regarding this position to jlinacre@northkingstown.org
Jobs close at 11:59 PM (Eastern) on the deadline date specified, or when the position capacity has been met, or unless otherwise specified in the announcement. If the deadline date is not specified in the announcement, the agency has sole discretion on setting the deadline and jobs may close without notice. It is the applicant's responsibility to thoroughly read and understand the deadline requirements and capacity limits as outlined by the agency.

Applicants are responsible for checking their email and logging into their PoliceApp, PublicSafetyApp, FireFighterApp or EmployementApp account to monitor for emails, scheduling and process updates.
Login & Apply Now